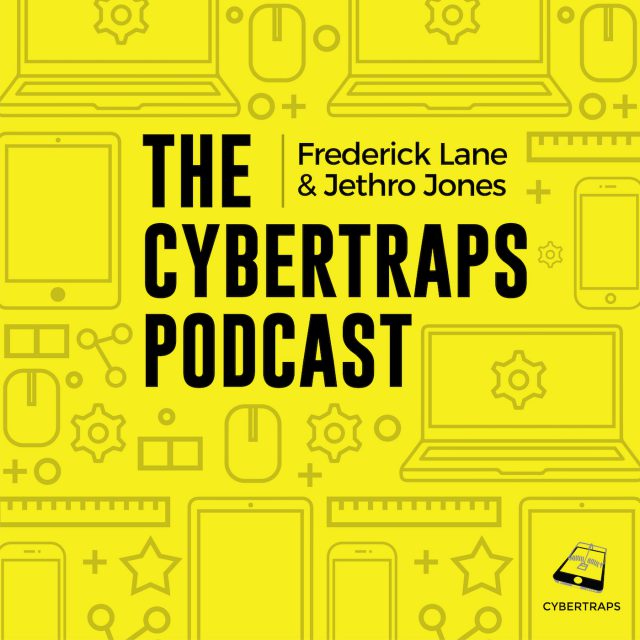 Today, we talk with Dr. Eric Cole, former hacker who now runs a security firm. He is the author of Cyber Crisis: Protecting Your Business from Real Threats in the Virtual World. Dr. Cole is the founder of Secure Anchor, a cybersecurity firm that works with companies to make the internet a safer place to do business. has written several books on cybersecurity and he's frequently called upon as the go-to expert by CNN, Fox, CBS, and NBC. He was one of the authors of the Nuclear Regulatory Commission's cybersecurity guide and received a cyber wingman award from the Air Force for building out and developing their entire cybersecurity program.
Employed as a professional hacker by CIA
It's boring is if you always get it in.
The biggest marketing scam on earth is calling these devices smart!
No matter what, you are a target!
With everything being online, there are no secrets.
[[cybertraps brandon karpf]]
The biggest demographic that is targeted by cyberattacks is retired folks over 65.
If you have not talked to them, you are doing a disservice.
Security may be built in, but it's not on by default.
Many-factor authentication & notifications – In your bank, settings, security or advanced, account notification.
Use different devices for different actions.
People assume what they're doing is secure, and that mindset is the worst thing you can do.
Figure out the superset of tools for teachers, install it, and take away admin rights.
Application whitelisting.
Thanks to our mission partner:
Buoyancy Digital is proud to be the inaugural Mission Partner for the Cybertraps Podcast series. A digital advertising consultancy with an ethos, Buoyancy was founded by Scott Rabinowitz, who has been in digital media since 1997 and has overseen $300 million in youth safety compliant ad buys across all digital platforms. For IAB, Google and Bing accredited brand and audience safe advertising sales solutions, media buying and organizational training for media publishers, let's chat.