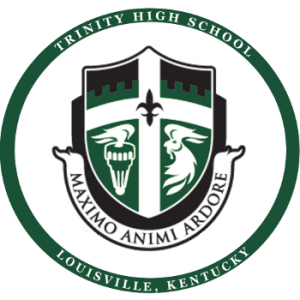 Back in June, I wrote about the case of Patrick Newman, a Social Studies teacher at Trinity High School, an all-boys Catholic school in Louisville, KY. Following a tip by Twitter to the National Center for Missing and Exploited Children, investigators determined that Newman had used Vine (a video app owned by Twitter), Kik, and Snapchat to solicit sexually explicit images from underage children. The search warrant affidavit (attached to my original post) and subsequent reports offer a chilling look at how easily social media apps can be used to groom and assault underage children.
On Wednesday, August 19, Newman "pleaded guilty to 16 counts of producing child pornography, one count of online enticement of a minor, one count of transporting child pornography, and one count of possessing child pornography." He faces anywhere between 15 years and life in prison, and fines of up to $4.75 million. His sentence will be handed down on December 16, 2015.
Assistant U.S. Attorney Jo Lawless told the U.S. District Court that Newman had been soliciting images and videos from underage boys for a couple of years and had shared information and images with dozens of other like-minded individuals.
She also told the Court that investigators had identified 16 victims "in Kentucky, Indiana, Ohio, Texas, Colorado, North Carolina, New York and Utah and Oregon as well as the United Kingdom[.]" Several of the victims were coached about what type of material to send Newman.
Newman's attorney, Brian Butler, said that none of Newman's victims were current or former students at Trinity High School.
Updated on 7 January 2016
At his sentencing hearing held on January 6 in Louisville, KY, former teacher Patrick Newman was sentenced to 42 years in federal prison. Prosecutors had argued for the imposition of a sentence of 120 years, while defense counsel sought the imposition of the statutory minimum of 15 years.
With credit for the time he has already served, Newman will be eligible for release in his early 70s. He is not eligible for parole prior to the completion of his sentence.