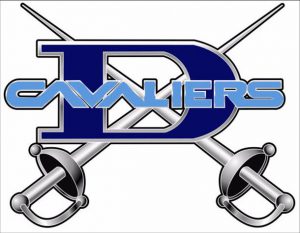 Dorman High School, located in Roanoke, South Caroline (just south of Spartanburg), may now hold the record for fastest termination of a teacher accused of digital misconduct.
On Tuesday, 8/18, officials at the school were told by a student that math teacher and assistant cross country coach John Sewell had been sending him sexually explicit text messages and photos over a period of months, beginning in the spring of his senior year and continuing after he graduated from high school.
District 6 Superintendent Dr. Darryl Owings confronted Sewell with the information obtained from the student and Sewell admitted to the allegations. "He (Sewell) admitted to sending the photos and text messages, and he was told to turn in his keys and was trespassed from the grounds of the school," Owings said. "He was removed from school grounds within 90 minutes of it being brought to the district's attention."
A letter sent to Sewell was obtained by several news sources. In it, Dr. Owings told Sewell that he was fired because of "information brought to our attention and shared with you that includes inappropriate and sexually-oriented text messages and nude pictures of yourself and your male anatomy that you sent to both current and former male students. You admitted to this conduct."
Dr. Owings went on to say that the termination was necessary due to Sewell's "evident unfitness for teaching which was manifested by your grossly immoral conduct and willful violation of school district policy and state law."
At least one other student has contacted school officials about communications from Sewell. No criminal charges have been filed to date, but an investigation by law enforcement is ongoing.