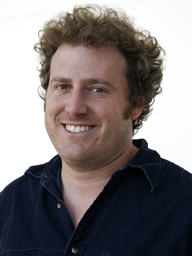 On the last day of a visit to Bloomington, IN, my wife Dr. Amy Werbel and I had a very interesting lunch with Professor Bryant Paul, who teaches in the Department of Telecommunications at Indiana University – Bloomington.
Professor Paul and I have widely overlapping interests, and I was pleased to hear that he has used my first book, Obscene Profits, a number of times in his classes. His areas of concentration include:
First Amendment Law and Policy, the effects of sexual messages in the media, Media and sports, and evolutionary psychological explanations for media effects.
Most recently, Professor Paul has been busy with his work on the documentary "Hot Girls Wanted," which was an "Official Selection" at the 2015 Sundance Film Festival. According to the film's Web site, it "is a first-ever look at the realities of the professional "amateur" porn world and the steady stream of 18-to-19-year old girls entering into it."
You can view the official trailer below. The documentary is currently available on Netflix.