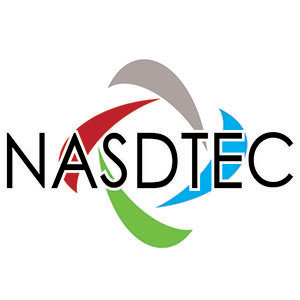 Earlier this month, I attended the initial roll-out of the proposed Model Code of Ethics for Educators at the annual convention of the National Association of State Directors of Teacher Education and Certification in Portland, Oregon.
The proposed national code — a first for P-12 educators — is the culmination of a multi-year effort by NASDTEC "to create the MCEE and spur national focus of examining, understanding, and informing best practices in educator decision-making," the group said in a press release.
The proposed code will be formally released to the public at a luncheon on Thursday, June 25, at noon at the National Press Club in Washington, D.C.
Much of the work on the MCEE was underwritten by Educational Testing Service, University of Phoenix College of Education, and the National Network of State Teachers of the Year.
The NASDTEC Executive Board's vision has been realized with this Model Code of Ethics to assist educators with making sound decisions. The code also assists [educator preparation providers] in preparing new educators who will continue to face more complex issues in the future. — Dr. Phillip S. Rogers, executive director of NASDTEC.
One of the promising things about this initiative is that consideration of technology-related issues has been baked into the ethical principles that form the basis of the model code. In an effort to insure that the code remains relevant to the profession in the years to come, NASDTEC recently established the National Council for the Advancement of Educator Ethics (NCAEE). The group will be charged with administering the model code, proposing adments to reflect new developments within the profession, and promoting the ethical preparation and training of new and established educators around the country.
I have been tangentially involved with this process over the last year or so and look forward to attending the luncheon next week. At that time, I will discuss the provisions of the MCEE in much greater detail. This is an exciting initiative and one that could play a significant role in shifting public perception of educators around the country.
[embeddoc url="https://www.cybertraps.com/wp-content/uploads/2015/06/2015-06-19-MCEE-Luncheon-Press-Release.pdf" viewer="google"]
[embeddoc url="https://www.cybertraps.com/wp-content/uploads/2015/06/Building_the_Case_for_a_Model_Code_of_Ethics.pdf" viewer="google"]