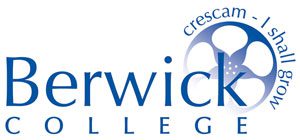 Marinko Jankovic, a 61-year-old teacher at Berwick Secondary College in Berwick, Australia (just down the road from Melbourne) is facing six months in jail on charges of surreptitiously taking upskirt photographs and videos of female students in his classroom. Although he pleaded guilty to making 106 videos over a four-year period and to possession of "images depicting people under the age of 18 in an indecent manner," he appealed his sentence of jail time and has been released on bail pending the appeal.
The facts of the case raise a number of interesting issues. Although it is not clear who first made allegations regarding Jankovic's conduct, school officials were apparently notified in March 2013 and immediately suspended him. It took two years, however, for the school to notify past and current students of the charges against Jankovic.
The school did set up a telephone hotline to provide information and offered counseling sessions but no explanation was offered for the delay in writing the student body. In its belated letter, the school said that "there was no evidence to suggest the images had been shared, distributed or copied."
Jankovic apparently took the photos and videos using one of the readily-available spy pen cameras, either by holding the device under the desk while female students were working, or by arranging to have them unknowningly stand above the pen camera while it was on the floor near his desk.
In this respect, Jankovic's conduct is similar to the notorious Dr. Nikita Levy, a gynecologist at Johns Hopkins Medicine who surreptitiously recorded OB/GYN exams using a spy pen camera. A suspicious co-worker tipped off the hospital to the potential problem, and an investigation later revealed over 1,300 explicit video recordings and photographs on devices in his home and office. Levy committed suicide during the investigation; a judge later approved a $190 million settlement between Johns Hopkins Medicine and his patients. Attorneys estimated that as many as 9,500 patients might be eligible to receive compensation.
I wrote about the miniaturization of cameras and video recorders in both The Naked Employee and American Privacy. In the years since those books were written, these devices have strictly adhered to the Consumer Tech Motto: Citius. Minor. Vilius. [Faster. Smaller. Cheaper.] Today, you can choose from dozens of hidden camera devices on Amazon.com, including this 8GB model that specifically promises "[n]o blinking recording light":
The central lesson in Jankovic's case is that technology is constantly posing new temptations for everyone, including teachers. Taking upskirt photos and videos is simply not a cybertrap into which Jankovic could have stumbled fifteen or perhaps even ten years ago. It would have been too difficult to hide what he was doing. But the past decade has seen an explosion of niche online adult sites devoted to voyeuristic images (among many others), as well as in the technology needed to create them. The only effective response is comprehensive education and training of teachers from the beginning to the end of their careers, with a strong and repeated emphasis on ethics in general and cyberethics in particular.