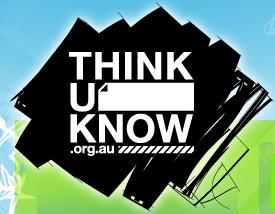 Parents, educators, and law enforcement agencies around the world are grappling with the phenomenon of underage sexting. Despite increasingly strident warnings from adults to children about the risks of taking and distributing nude photos, the trend shows no sign of slacking anytime soon. In fact, the United Kingdom's National Crime Agency recently declared that sexting is "normal" among British children.
With smartphones and tablets, and new apps emerging all the time, this behaviour is becoming quite normal for teenagers. But it can be alarming for mum and dad who might not know how to help when things go wrong. — Zoe Hilton, head of safeguarding at the NCA's Child Exploitation and Online Protection Command
In an effort to reduce the incidence of sexting, CEOP is leading a campaign it has dubbed "ThinkUKnow" to educate parents and children about the risks of taking and distributing nude photos via MMS and social media. The site offers a variety of information for children in various age groups, as well as for parents and teachers.
One of the site's particularly helpful features are a series of four videos designed to help parents talk to their children about sexting (never an easy conversation). I've embedded the first below, but all four are definitely worth watching and sharing with your children.
As an aside, I thought at first that the videos are narrated by Hollie Mcnish, a terrific British poet who has done some amazing work. (For example, check out the video of her poem about breastfeeding her newborn baby, which should be mandatory viewing for legislators around the country.) But a quick check with CEOP revealed that the voice-over was done by British actress Angela Lonsdale. I'm hardly an expert on British accents, but I wouldn't be surprised if they grew up in the same general region of the country.