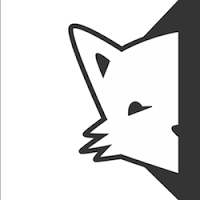 Sixteen months ago, David Byttow and Chris Bader created an app called "Secret" that was designed to permit users to anonymously share information with other users, friends, and contacts.
The app and the concept of anonymous gossip proved popular: Secret gained as many as 15 million users in a fairly short time, and at the height of its rapid surge in popularity, had an estimated valuation of $100 million. As of May 1, 2015, however, that value vanished in a puff of smoke, when Byttow announced on Medium that he is shutting the app down and repaying the initial investors.
I'm extremely proud of our team, which has built a product that was used by over 15 million people and pushed the boundaries of traditional social media. I believe in honest, open communication and creative expression, and anonymity is a great device to achieve it. But it's also the ultimate double-edged sword, which must be wielded with great respect and care. I look forward to seeing what others in this space do over time.
Byttow said that he will publish "postmortems" to explore what went wrong with Secret and to share what he and others learned from creating and operating the app.
One crystal-clear less from the rise and fall of Secret is the potential for abuse of anonymous messaging by cyberbullies. From the very moment of its launch, Secret grappled with the issue of cyberbullying. A handful of headlines from last year illustrates the scope of the problem:
The app was dealt a particularly serious below last summer, when a Brazilian court granted a preliminary injunction barring Apple, Google, and Microsoft from distributing the Secret app due to its role in cyberbullying throughout the country.
The potential for anonymous cyberbullying will not end with the deletion of Secret from the app stores. Popular competitors Yik Yak and Whisper both raise many of the same concerns.