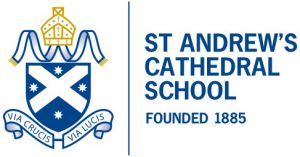 An arrest nearly two years ago of a man in New South Wales for allegedly using his cellphone to record so-called "upskirt" videos of women on a train platform wound up rocking the halls of one of Sydney's oldest schools.
After the arrest was made, police identified the suspect as Robert Emmett, a 36-year-old teacher at St. Andrew's Cathedral School in downtown Sydney. When they examined his cell phone and tablet computer, they discovered several videos that Emmett had shot of female students at the school.
Emmett belongs to one of the most prominent legal families in Australia. His grandfather (Sir Laurence Street), his great-grandfather (Sir Kenneth Street), and his great-great-grandfather (Sir Philip Street) all served as Chief Justice of the New South Wales Supreme Court. Emmett's father, Arthur, is a member of the NSW Court of Appeal, and his mother Sylvia is a Federal Circuit Judge.
On May 1, 2015, Emmett entered a guilty plea to three charges of "aggravated filming of the private parts of a child under the age of 16 for the purpose of obtaining sexual pleasure or sexual gratification" and one charge of "possessing child abuse material."
The police reported that their forensics examination of Emmett's electronic devices uncovered more than 9,500 images and videos of child pornography. Several of the files contained the most extreme category of contraband: "sexual imagery including pain, humiliation and animals."
Emmett's attorneys told the court that he suffers from "complex paraphilia, including symptons of "voyeuristic, paedophile, hebephile and fetishistic features." They also said that he is willing to undergo chemical castration as part of his sentence if required by the court.
The court will announce its sentence on May 15. Emmett faces a maximum of five years in prison for the aggravated filming, and ten years for possession of the child abuse materials.