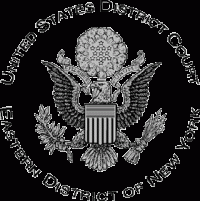 A 21-year-old Brooklyn woman plead guilty in the U.S. District Court for the Eastern District of New York to charges that she recruited young women through Facebook to work as prostitutes in high-roller sex parties.
Tatiana Daniel admitted to U.S. District Court Judge Marilyn Go that she recruited girls as young as 14, in part by promising them that they could make as much as $800 per night. Prosecutors have alleged that some of the girls recruited by Daniel were as young as 12.
Daniel could be sentenced to a maximum of five years in prison and will have to register as a federal sex offender.
Two other individuals, 34-year-old Bryan Adams and his 24-year-old wife Shandale Franklin, were also charged in December 2014 in the solicitation scheme. Franklin and Daniel were allegedly responsible for communicating with young girls on Facebook; Adams reviewed submitted photos and decreed whether the young women were acceptable.
Adams and Franklin are currently being held without bail, and face a maximum of fifteen years in prison.