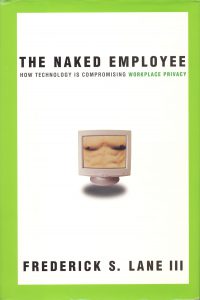 Item: Dallas Cowboys owner Jerry Jones threatens to bench any members of the team who kneel during the national anthem.
Item: Sportscaster Jemele Hill is suspended for two weeks by ESPN for suggesting that any fans upset with Jones's announcement should think about the fact that they are watching the game and buying products from Cowboys sponsors.
"Congress shall make no law … abridging the freedom of speech, or of the press." That concept, perhaps more than any other, is woven into our democratic DNA. But in the era of seemingly endless speech opportunities, can the right to free speech survive?
By any reasonable metric, we are "speaking" at a frenetic rate: in any given moment (in 2017), Internet users send over 400,000 tweets, share 1.8 million Snaps, and upload nearly 50,000 Instagram posts. Given the technological advances of the last decade-plus — increasingly powerful smartphones, a seemingly endless number of social media channels and Web sites — some might view these as the best of times for speech in the United States. When has it ever been this easy for the average person to share his or her opinion with the entire world (even if only one or two people actually read it)?
But Dickens knew a mixed bag when he saw it: as the current anthem-and-flag controversy illustrates, these can be the worst of times as well. Thanks to a toxic combination of relentless social media, intransigent partisanship, and inordinate corporate power, we are in serious danger of losing an irreplaceable piece of the American experiment — not the First Amendment per se, but more importantly, the belief in the idea that free speech is an essential component of a democratic society.
Much of the problem lies in the fact that the leading social media channels are so ubiquitous that they are frequently mistaken for "public" spaces. But they are not: each social media channel, obviously, is owned by a corporation which reserves the right (and frequently exercises it) to block certain types of speech that it believes will damage the corporation's reputation and profits. Sadly, most of these businesses have focused far more on the horror of breastfeeding or the female nipple than the foreign subversion of American elections.
A more pervasive threat to American free speech stems from the fact that every major business is increasingly "woke" to the fact that speech on social media can hammer a company's reputation and stock price. United Airlines, for instance, lost almost a billion dollars after the video of the forcible removal of a passenger went viral.
To paraphrase the old saying, corporate attorneys read the news. Increasingly, employment contracts include provisions that prohibit workers from making any statement online that might harm the brand (read "stock price" or "revenues") of the business.
Ironically, the bigger the platform and the influence of the employee (i.e., Jamele Hill), the more potential brand damage he or she can inflict with a critical or controversial online statement, regardless of whether it is posted during work hours or not. The upshot is that corporate employers are increasingly asserting a proprietary interest in employee speech 24/7. Even the New York Times, in the interests of journalist integrity, is considering adopting much more stringent employee guidelines regarding the use of social media.
All of this is occurring at a time when we have our first corporate executive as president. It should not come as a surprise that Mr. Trump is openly hostile to the basic principles of free speech; he views criticism by the press, voters, and other politicians as not only disloyal to himself but as harmful to the "brand" of his administration. At its core, corporate structure is inherently autocratic and Trump's attitude towards speech reflects that. He has yet to make the transition from CEO to political leader and seems unlikely to do so. As a result, a traditional bulwark for the First Amendment no longer exists.
As a matter of law, there is no serious argument that Cowboys owner Jerry Jones has wide-ranging legal authority to establish standards of behavior for his employees, including the on-field players. Nor is it really open to debate that ESPN can reprimand Ms. Hill for a social media post that it believes (rightly or wrongly) threatens its business. The purpose of the Bill of Rights is to protect American citizens from various potential abuses by government and its agents; it simply does not apply to actions by private citizens, organizations, or corporations.
What we must ask ourselves, however (and what Congress and the President should have considered long before now), is whether the time has come to adopt more explicit protections for off-hours employee speech to help preserve both the spirit and the letter of the First Amendment. Absent such legislation, the risk is real that our freedom to express personal opinions will slowly disappear paycheck by paycheck.