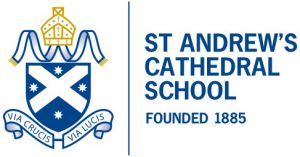 Earlier this year, I wrote about the case of Robert Emmett, who plead guilty to charges of filming up the skirts of students at his school, St. Andrews Cathedral School in Sydney, and to possession of child abuse materials.
Last Thursday, Judge Ian McClintock of the Downing Centre District Court imposed a sentence of two year's imprisonment on Emmett. However, he also issued an Intensive Corrections Order, which allows Emmett to undergo a programme of psychotherapy treatment outside of jail, provided that he attends treatment regularly and remains on good behavior.
According to documents submitted during the sentencing hearing, Emmett suffers from "complex paraphilia," including "voyeuristic, paedophile, hebephile and fetishistic features." The Court was informed that he is taking medication that helps to suppress sexual desire.
Prosecutors for the Crown argued that Emmett should serve time in jail and undergo treatment in jail. However, as is the case worldwide, the wait for sexual therapy programmes in Australian prisons is quite long. A psychologist testifying on Emmett's behalf said that he would make more progress in dealing with his psychosexual issues in a private programme outside of prison.
Emmett's family is well-known in Australian legal circles. He is the son of two current high-ranking judges, and three of his forebears served as Chief Justice of the New South Wales Supreme Court.