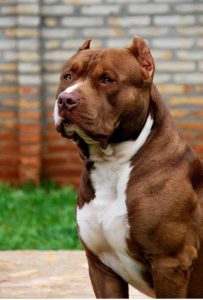 This story does not describe a common cybertrap for young people, fortunately, but it does help illustrate a couple of relevant points: first, that if young people have a camera available to them at all times (as nearly 100% do), they will occasionally take photos of private activities, and second, even if those private activities are wildly inappropriate for public consumption or even criminal, they will STILL take photos. There might be a tertiary point to be made about Florida, but that's probably just a cheap shot. In any case, here's the story.
At the end of May, the Bradenton (FL) Police Department was investigating allegations that an 18-year-old named Ashley Miller had transmitted "harmful material" to a minor. During the course of that investigation, Miller's Boost ZTE cellphone was seized for analysis. Bradenton Detective Kevin Bunch examined the phone and observed that the Pictures folder in the phone had four sub-folders, labeled "2-face fun (7)," "Me (45)," Messages (65)," and "My Men (4)."
In his arrest warrant affidavit, Bunch said that the cover photo for the "Me" sub-folder "showed what appeared to be a canine performing oral sex on a [human] female." He opened the folder and found multiple nude photos of Miller. He then opened the sub-folder labeled "2-face fun" and found "seventeen photos of a canine performing oral sex on an unknown white [human] female."
A short time later, on June 9, Bunch and a colleague interviewed Miller in her apartment. She provided the police officers with a fairly detailed account of her description of her activities, the salient points of which are:
Since 2006, she has kept a pit bull named "2-face" at her grandmother's house in Bradenton.
She downloaded an application to her cellphone to assist her in hiding photos [apparently not too successfully].
Over a period of years, she has taken nude photos of herself and males.
Beginning four to five years earlier [when she was 13 or 14(!)], she encouraged a previous pet named Scarface to orally pleasure her. She continued the conduct with her current pet, 2-face.
The majority of the incidents occurred prior to Miller's 18th birthday.
When shown the photos on her phone, Miller admitted that she had taken them on two different occasions. She was "charged with two misdemeanor counts of sexual activities involving animals." She was released on $1,000 bail and will be arraigned on July 14.
2-face was examined by a veterinarian and exhibited no obvious signs of injury.
The vast majority of parents reading this are going to assume (fairly) that their children will not use their cellphone cameras to take photos of themselves having sex with a dog because they won't be having sex with a dog in the first place. Obviously, there are more serious issues here than the inappropriate use of technology. But this case does offer yet another painful example of just how easy it is for parents to have no idea what their kids are doing behind closed doors.