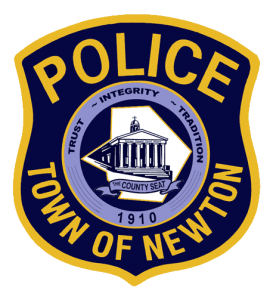 This case does not involve a cybertrap per se, but it does help to illustrate two related topics: 1) the ongoing profound impact that video is having on both policing and the policing of the police; and 2) as always, the perils of attempted cover-ups. (Actually, this is a case in which a cover-up would have been a good idea.)
Last November, Officer Jason Miller of the Newton (NJ) Police Department was arrested on charges of exposing himself to "numerous" young male drivers during traffic stops. His behavior came to light after the Newton Police Department received two anonymous complaints describing the activity. The Department immediate suspended the 14-year veteran without pay and charged him with two counts of official misconduct, one count of a pattern of official misconduct, and one count of lewdness.
According to the affidavit of probable cause (published online by The Smoking Gun), a review of Miller's Mobile Audio/Video Recording (MVR) unit showed several instances in which Miller stopped drivers for obvious motor vehicle violations, but then let the drivers go after exposing himself to them.
On Monday, Miller accepted a plea deal in which he agreed to plead guilty to one count of tampering with evidence. Specifically, Miller admits to turning off his MVR in an attempt "to conceal unprofessional and inappropriate conduct."
In addition, Miller has agreed to resign from the Newton Police Force, and he will be barred from serving as a law enforcement officer in the state of New Jersey. Prosecutors are also asking that he be sentenced to 60 days in jail. Miller will be formally sentenced on August 7.