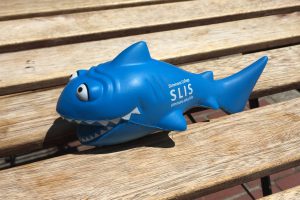 I had the pleasure of speaking this morning to students at the Simmons College School of Library and Information Services at the invitation of Assistant Professor Laura Saunders, who is teaching a summer course entitled "Intellectual Freedom and Censorship." In her syllabus, Dr. Saunders describes the class as follows:
This course provides students with in-depth knowledge of intellectual freedom and related access issues that information professionals cope with in libraries and information settings. Students learn about the history of censorship practices, the evolving and sometimes controversial role of librarians/information professionals and others who promote the philosophy of intellectual freedom, the policies of various countries and associations regarding intellectual freedom and ethical practice, freedom of information and privacy legislation, and overall influence of technology on censorship and access issues.
Many of her students will work as librarians in public, academic, and/or governmental settings, so they will often be on the front lines of the decency wars. Over the course of an hour and a half, we had a wide-ranging discussion about the rise of the online adult industry, the legal distinctions between obscenity and indecency, the role of copyright in protecting content online, the phenomenon of revenge porn, and the steps that can or should be taken to regulate what people view on library computers. It was a fun visit with a group of well-informed, engaged, and interesting students.
The foam shark (Simmons College Sharks??) was a nice bonus.