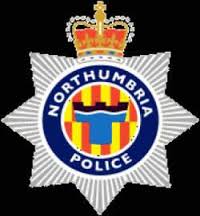 Out of the far northeast of England comes a disturbing report, courtesy of a Freedom of Information request filed by the Daily Mail. Over the last year, the Northumbria Police have investigated a number of sexting cases involving children as young as 10, 11, and 12 years of age.
The Northumbria Police force is one of the largest in England, with jurisdiction ranging from the Scottish border to the city of Durham. The region contains some of the most evocative English community names: Berwick-upon-Tweed, Cocklawfoot, Seahouses, Nunnykirk, Morpeth, and Longframlington, to name just a few. Despite the fact that it is one of the least-populated and more rural regions of England, however, parents and children face exactly the same types of risks that plague families in more densely-populated locales.
The children interviewed by the Northumbria Police used a variety of apps to send X-rated photos of themselves to young girls. The names of the apps are familiar to teens around the world, if not their parents: Snapchat, Whatsapp, Whisper, Instagram, ooVoo, and MeowChat.
If you are a parent who is reading this and you are not familiar with those apps, take a minute to Google them. Ask your children if they know about them and more importantly, whether they use them.
It can be difficult to discuss these issues with younger children but the reality is that if they are old enough to use a social media app that allows them to send photos, they are old enough to have a conversation about the potential consequences.
Children need to understand that they can be prosecuted for taking nude photos of themselves or their friends and that the potential penalties rise if they send those photos to anyone else.
Sadly, parents need to brace themselves to have these difficult conversations when they first hand their children a camera that can take photos and videos and distribute them worldwide.