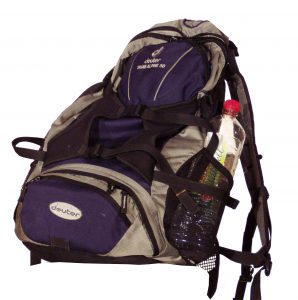 A 37-year-old Ontario teacher of special needs students at the Ashley Oakes public school is facing 21 charges of voyeurism after a hidden camera was discovered in a backpack in a staff changing room.
Charges were levied against Jamie Gardiner after London, Ontario police examined the discovered video equipment and found videos of two female staff members changing in the room. Gardiner was immediately placed on home duty, and London police executed a search warrant for computers and other electronic devices in his home.
In mid-April, when the computer forensics examination was completed, police brought an additional 19 charges of voyeurism against Gardiner. Police said that they identified 20 separate victims on videos dating back as far as 2011. The Kingston Whig-Standard reported that the victims included "eight school board staffers, seven co-op students, one student under 18, and four unidentified people."
Gardiner was fired by the Thames Valley District School Board shortly after the additional charges were levied by police.