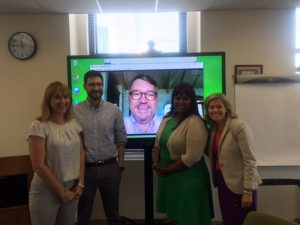 Earlier today, I had the pleasure of participating [via Skype] in a provocative and informative forum entitled "The Impact of Social Media on Vulnerable Youth."
The forum was organized by Andrea B. Goetz, the Assistant Commissioner for the Office of Clinical Practice, Policy & Support. Kelly Wallace, CNN Editor-at-Large and Reporter on Family, Life, and Work moderated the panel discussion. I was joined on the panel by Dr. Laneeka Ross, the Director of Treatment Family Foster Care for Graham-Windham, and Dr. Matthew Oransky, a psychologist at the Mt. Sinai Child & Adolescent Clinic.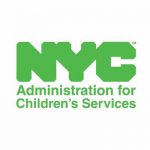 The wide-ranging conversation covered a large number of different topics but the bulk of the conversation focused on the pros and cons of social media for kids facing various personal, familial, and social challenges. A lot of concerns were raised about the vulnerability of children online to bullying and harassment, the threats to self-image, the possibility of suicidal ideation, and so on. At the same time, there was also a recognition of the power of social media to provide a sense of community to teens and pre-teens who may not have that type of support in the "real" world.
It was an honor to participate in the forum and to have a chance to address so many dedicated professionals who have devoted their working lives to protecting and supporting children. A copy of the agenda from this morning's event is below.
Feedback from Moderator Kelly Wallace:
Huge thanks to [Andrea] for organizing such a spectacular event … and to LaNeeka, Matt and Fred, all I can say is it was a honor to have this conversation with you. I have participated in many panels but this was one of the best ever. Great info, excellent advice, tons of passion and an engaged audience for three hours. Wonderful all around.
[embeddoc url="https://www.cybertraps.com/wp-content/uploads/2016/06/2016-06-24-Social-Media-Forum-Agenda.pdf"]