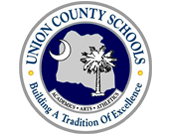 [Update on 2017-04-03]: Arthur apparently decided to drop her lawsuit against the school district on December 2, 2016. Neither Arthur nor her attorney issued a public statement regarding her decision.
[Update on 2016-04-26]: Last week, the student who accessed Arthur's phone and shared her nude photos with other students pleaded guilty to computer fraud in a South Carolina court. He has been ordered to undergo evaluation by the Department of Juvenile Justice and then will be returned to court for sentencing. In an interview with a local televison station, Arthur said that "[i]t's sad that it took the police to actually hold him accountable."
[Update on 2016-03-21]: According to a report by WYFF, a local news station, Arthur has filed a lawsuit against the school district, alleging breach of contract, breach of implied covenant of good faith and fair dealing, and defamation. In a statement issued to the television station, Arthur said that she had named both the Union County School District and Superintendent Dave Eubanks in the lawsuit.
[Update]: A friend was quoted in a Salon article on the matter and posted the link. A lively discussion ensued.
---
A South Carolina teacher in the Union County School District resigned from her position last week after a nude photo from her cellphone circulated among district students. On the surface, that's not a particularly remarkable set of circumstances. But the facts of this case offer a couple of interesting twists that districts should consider.
The photo in question was on the phone of Leigh Anne Arthur, a so-called "mechatronics" instructor at the Union County Career and Technical Center in Union, South Carolina. While Arthur was serving as hall monitor one day, an unnamed student allegedly took her cellphone from her desk. The phone was apparently unlocked and the student decided to scroll through Arthur's photos. He stumbled across a nude or semi-nude photo that Arthur had taken as a Valentine's Day present for her husband. The student then pulled out his phone, took a picture of the photo on Arthur's phone, and shared it with other students.
School officials don't know how many other students saw the photo. What they were clear on, however, is that they had zero tolerance for Arthur's mistake. According to Dave Eubanks, the interim superintendent of Union County Schools, Arthur was told that she could either resign or go through the District's dismissal process.
"Students had access to very inappropriate pictures of a teacher," Eubanks told a local paper.
News of Arthur's "resignation" was met with dismay by many students at the school, three of whom launched an online petition under the title "Bring Back Mrs. Arthur." As of March 2, the petition had garnered over 1,100 signatures and nearly 500 comments, the vast majority of which are strongly supportive of the teacher.
Leigh Anne Arthur is the victim of a blatant attack of her privacy. Personal photographs were illegally obtained by a student and were sent to other students in the school(Union County High). After being escorted off of school property, we (the students) are left to believe that she has been forced to, or given little choice but to resign. Mrs.Arthur has not only shown tremendous dedication to her students, but also the mechatronics program itself, often reaching out to local businesses and colleges to get materials that would not normally be available for the class.

With that being said, the student(s) responsible have not received any sort of punishment. The circumstances in which Mrs.Arthur was let go is unacceptable, and must be corrected. We strongly urge you to sign and share this petition.
Reflections and Discussion Points
We Have Met the Porn Industry and It Is Us: Back in 1998-2000, when I wrote Obscene Profits, I talked about the fact that technology was democratizing the production and distribution of sexually explicit images. At the time, I was focusing on the ability of individuals and couples to compete on a nearly equal footing (if not more so) with established producers of adult content. It was clear that the combination of the Internet and a profit motive was persuading a not-insignificant percentage of average Americans to set up and run their own sexually explicit Web sites. The economic contraction of the adult industry has undercut that phenomenon somewhat, but the cultural changes ushered in by massive amounts of online pornography are here to stay. What I didn't foresee was that fifteen years later, the ubiquity and ease of use of mobile devices would vastly increase the number of people who take nude or semi-nude photos of themselves.
Information Wants to Be Free: The sheer volume of nude photos that people have taken of themselves brings the Law of Unintended Consequences into play and this case is a perfect example. Arthur presumably had no intention whatsoever of sharing her Valentine's Day gift with her students, but as I have said repeatedly, there is an organic quality to digitized information. Information finds a way to escape. It is worth noting that in this case, it appears that the actual bits that made up Arthur's nude image did not get free, but the "information" — the view of Arthur's body — did escape, thanks to the fact that nearly every student carries a phone with a camera. The student in this case was able to capture the information without doing anything to the bits themselves.
Miscarriage of Justice: I think the Union County School District and its administrators badly overreacted in this case. Sure, it was a mistake for Arthur to bring a device to school that contained nude photos of herself. As with so many others, she was lulled into thinking that a personal device is the same as a private device. Even though her privacy was invaded by the student (who acted badly), nude photos of a teacher have no business being on a school campus in any form; this case is most analogous to a teacher who 30 years ago might have put a small album of nude Polaroid photos in her purse and accidentally carried them to school. But this is not a fireable offense. At most, Arthur should have received a letter of reprimand and a starring role in a forthcoming professional development session about the risks stemming from the use and misuse of digital devices. The relatively minimal harm that students may have suffered from seeing Arthur's body is vastly outweighed by the loss of a good teacher who has had and is likely to have a strongly positive effect on hundreds, if not thousands of students during the course of her career.