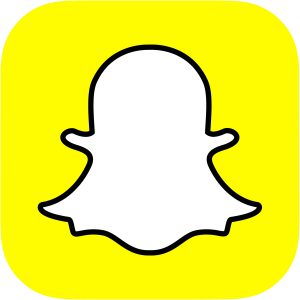 Unless you've been living under a fairly large rock for the past few months, you are probably aware of the fact that former Secretary of State (and Democratic presidential candidate) Hillary Clinton has been in a little bit of hot water over the fact that she set up and used a private email server in her home in New York to handle emails while she was Secretary of State, instead of using a government-operated and archived email server.
When concerns were raised about the practice, Clinton turned over printouts of approximately 30,000 emails relevant to her work but said that the remainder of the emails on the server were purely private and had been deleted. To the surprise of absolutely no one, Republicans in Congress were not satisfied with her statement and demanded access to the email server itself. Sec. Clinton initially refused to produce the hardware, but recently turned it over to the FBI when concerns were raised that some of the emails stored on the server might have contained classified information.
Not surprisingly, there has been considerable speculation in the media as to whether deleted emails can be recovered from the server. I think the article to which I linked in the Washington Post is overly optimistic: while surprising amounts of material often can be recovered from even a wiped hard drive, there's no question that someone with time, digital resources, and sufficient motivation can make the recovery process extremely difficult — if not impossible.
In a recent speech at the Iowa Democratic Wing Ding, Secretary Clinton demonstrated a commendable sense of humor about the issue:
By the way, you may have seen that I have recently launched a Snapchat account. I love it — those messages disappear all by themselves.
Whether you think this is something about which the Secretary should be joking probably depends on where you stand politically. But hopefully, someone on the Secretary's staff can have a brief chat with her about the fact that the "disappearance" of Snapchat messages is far too often an illusion. As I've discussed in numerous school districts, there are a variety of ways in which Snapchat images and messages can be captured before they are automatically "deleted." (The word "deleted" is in quotes because like other types of deleted digital files, it is often possible to recover Snapchat messages from a user's phone.) All in all, it's a pretty safe bet that neither the NSA nor the CIA wants people putting classified information on Snapchat.
There are numerous instances of teachers who have been tripped up by this technical issue. The most recent, according to law enforcement charges, is Stephanie Rodakowski, a former English teacher at Thurston High School in Springfield, Oregon. She was arrested on August 14 and charged with endangering the welfare of a minor and evidence tampering (both misdemeanors).
The 31-year-old married teacher allegedly used Snapchat to send topless photos of herself to a 15-year-old male student, and also sent text messages describing sexual fantasies with him. The local police assert that she requested dick pics from the student, and that the two kissed in her classroom.
The relationship came to light when a topless photo of Rodakowski began circulating around Thurston High School. Rodakowski told school officials that someone had stolen her cellphone and shared a nude photo from the device, but she later admitted that she had sent the photos to the student. I won't go into detail here on the various ways that Snapchat photos can be saved before they "vanish," but the information is easily discoverable with a simple online search. The same search results will also include links to numerous galleries of saved Snapchat photos, the majority of which are decidedly NSFW.
The tampering charge filed against Rodakowski was based on the fact that she asked the student in her text messages to delete everything that she had sent him. The student did in fact delete the content but took screen shots of the text messages before doing so. The photographed messages contained admissions by Rodakowski that she sent him nude photographs. If she is convicted of one or more of the misdemeanors, Rodakowski could spend time in prison.