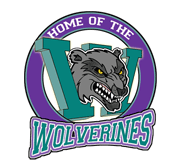 Some visual aids aren't meant for the classroom.
Last week, the investigative Web site The Smoking Gun obtained a copy of a May 18 search warrant application filed by the Newport News Police Department, seeking approval to search a white iPhone owned by Woodside High School teacher Melissa Kidd.
According to the warrant application,
Three juvenile victims … disclosed Melissa KIDD … showed them before and after photographs of her breast augmentation, which displayed her nude and exposed breasts. One juvenile victim additionally reported being shown nude photographs of KIDD's breast and genital areas. The juvenile victims reported the pictures were contained on KIDD's white Apple iPhone.
Local news station WTKR reported that Kidd was placed on administrative leave by the school district immediately after being notified of the investigation. She resigned from her teaching position on April 17.
The warrant states that the investigation is related to the crime of "Indecent Liberties w/ Child by Person in a Supervisory Role." However, no charges have yet been filed against Kidd.
The May 18 search warrant application asked for court approval of a second forensics exam of Kidd's phone. An initial data extraction was completed on April 29, but according to the application, "it did garner all of the contents of the above listed phone."
This time, the affidavit states, "[a]n alternative extraction procedure will be utilized to obtain the evidence for the criminal investigation." The list of potentially recoverable information should be sobering to anyone who uses a smartphone:
Any electronic data that may identify the owner/user; Address books and calendars; Audio/Video clips; Call histories/Call logs; Phots and related metadata; Text (SMS) and multimedia (MMS) messages, recorded messages and subscriber information modules [SIM cards]; E-mail messages and attachments (read or unread), "hidden," erased, compressed, password-protected, or encrypted files; Global positioning system (GPS) data including way points and tracks; Documents and other text based files related to the above described criminal activity and further described in the affidavit in support of this search warrant.