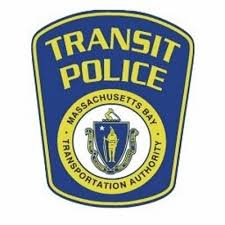 Less than 24 hours after the MBTA Transit Police posted surveillance photos of a man suspected of participating in a sex act on the State Street station platform of the Orange Line, they announced an arrest in the case.
On May 21, 2015 we posted images of a person of interest relative to an Open & Gross Lewdness act committed at the MBTA's State Street Station on 05/15/2015 (see posting here). Subsequent to an investigation members of the Transit Police Special Crimes Unit did place Philip Urban, 50, of Malden into custody last night at approximately 7PM in Malden. It is expected Urban will be arraigned today in Boston Municipal Court-Central Division for Open & Gross Lewdness.
This case has offered a graphic illustration of the prevalence of cameras in our society, both in the hands of private individuals and governmental agencies. After the incident was photographed and reported by an Orange Line commuter, the MBTA canvassed security cameras in the area and released photos taken from at least three different locations. They asked members of the public to assist them in identifying the male perpetrator but in the end, apparently did not need the public's help.
"We received some tips," Transit Police Lieutenant Richard Sullivan told The Boston Globe, but we put a lot of time into reviewing images from our public safety cameras, and we were able to track him to Malden."
Sullivan's comment regarding the T's "public safety cameras" suggests that they were able to locate a photo of a man entering or leaving the Orange Line at the Malden Center station that matched the photo of the man who got off at the State Street station. What is left unclear is how the MBTA Transit Police obtained Urban's identity. It is possible that one of the tips from the public provided that key piece of information; another possibility, however, is that the MBTA Transit Police were able to determine his identity by looking at the names of "Charlie Card" users who entered or left the Malden Center station around the time the photograph was taken (much in the way EZ-Pass information is used in other criminal investigations).
I contacted Lt. Sullivan for additional information regarding the investigation. He made it clear that the MBTA's patience with this story has run out: "We are not interested in commenting further regarding this incident."